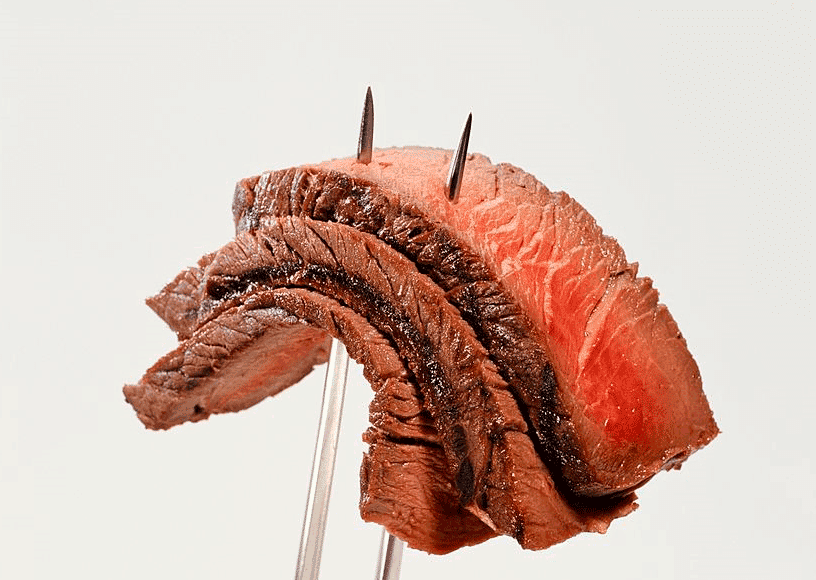 #FoodFactFriday – Meat is not only about eating animal product but how it effects everyone of us on the planet. I have chosen to eat less and less meat everyday so I can become completely vegan. As of right now we are down to 2 days a week. It's definitely been a concern to us especially with all the people we know with cancer today and enough studies have shown the increase risk in cancer by consuming animal meat. You may want to become a vegan after this so read and watch with caution.
Risk in Cancer
Large studies in England and Germany showed that vegetarians were about 40 percent less likely to develop cancer compared to meat eaters.
Eating meat ups your risk of type 2 diabetes
When eating meat in excess, can raise levels of iron in the brain and may increase the risk of developing Alzheimer's disease, according to a recent study from UCLA.
Hormones added to red meat boost breast cancer risk, according to a large study of more than 90,000 women published in the Archives of Internal Medicine.
What is in your meat?
Antibiotic-resistant bacteria found in some 69% of pork chops, 55% of ground beef, 39% of chicken
Some 29.9 million pounds of antibiotics were sold in 2011 for meat and poultry production, compared to the 7.7 million sold for human.
Beef also may be infected with food-borne bacteria, including E. coli 0157:H7.
Experts believe this toxic E. coli evolved in cattle that were fed high-grain diets.
70 percent of meat sold in stores is treated with carbon monoxide to keep the meat looking red color.
From the time of slaughter to the grocery store it takes about 180 days  (that's from a butcher that we visited  in Delray, VA)
Expiration mean nothing, supermarkets are allowed to put a new label on, push the expiration date back by days or a week.
Retailers and producers are no longer required to identify where an animal was raised, slaughtered, or processed.
USDA Inspector General Report, beef sold to the public was found to be contaminated with 211 different drug residues
80 % of meat in America come from Concentrated Animal Feeding Operations (CAFOs), also known as factory farms.
4 Companies produce 80 percent of beef  in the U.S. 
Tyson Foods Springdale, Ark.,$12.7 billion sales
Cargill Meat Solutions Corp. Wichita, Kan. $88.3 billion in sales in 2009.
JBS USA Greeley, Colo., $9.2 billion sales
National Beef Packing Co., LLC Kansas City, Mo. $5.4 billion sales
Source & References: