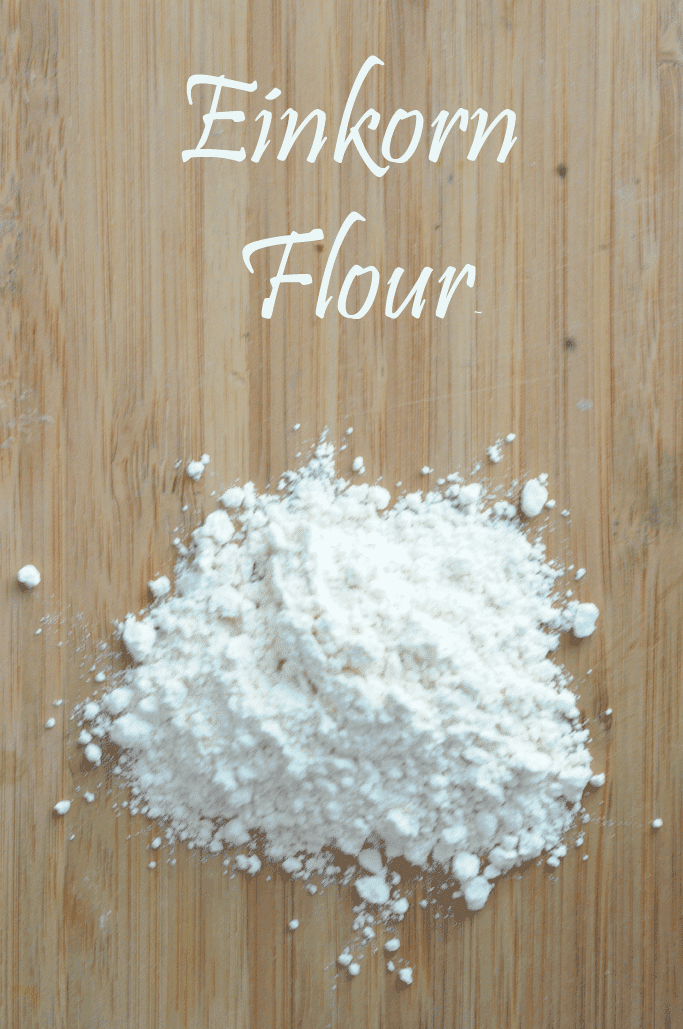 I get asked a lot on what flour do I use to bake and this #FoodFactFriday is on Einkorn Flour. Over the last 5 years I have changed the way I eat. It has improved my health and flour was one thing I had to give up. I have tried every type of gluten free flour to make so many things and been unsuccessful. I give those food bloggers a lot of credit that can do those wonderful gluten free recipes but to me it's not the same.  I guess having a father that was a baker and having fresh bread every morning probably did it. I'm too picky!
Then I discovered Einkorn Flour which complete changed everything for me. I was able to bake cake and make cookies without the after affects that I experienced with flour. I don't get bloated at all and don't feel the pain that I did with regular flour. It seems to be much more mild  on the stomach and not heavy feeling. There is a buttery taste that you notice compare to other flours. Now when I bake and this is not very often, I only use Einkorn Flour. One has to make some adjustments to the original flour because it seems that you need to add more Einkorn Flour then normal flour.
#FoodFacts on Einkorn Flour
Einkorn wheat was one of the first plants to be domesticated and cultivated on earth.
Dates from 10,600 to 9,900 years before present (8,650 BC to 7,950 BC)
Einkorn has a higher percentage of protein than modern red wheats
More nutritious because it has higher levels of fat, phosphorus, potassium, pyridoxine, and beta-carotene
Einkorn is not hybridized, meaning is the same as it was when first grown
The original DNA structure remains intact and actually helps the body to digest these gluten proteins
#FoodFactFriday – Einkorn Flour Recipes to try
*This is not a sponsored post, I use this product because I love it. It has given me back some of the things I loved to eat!