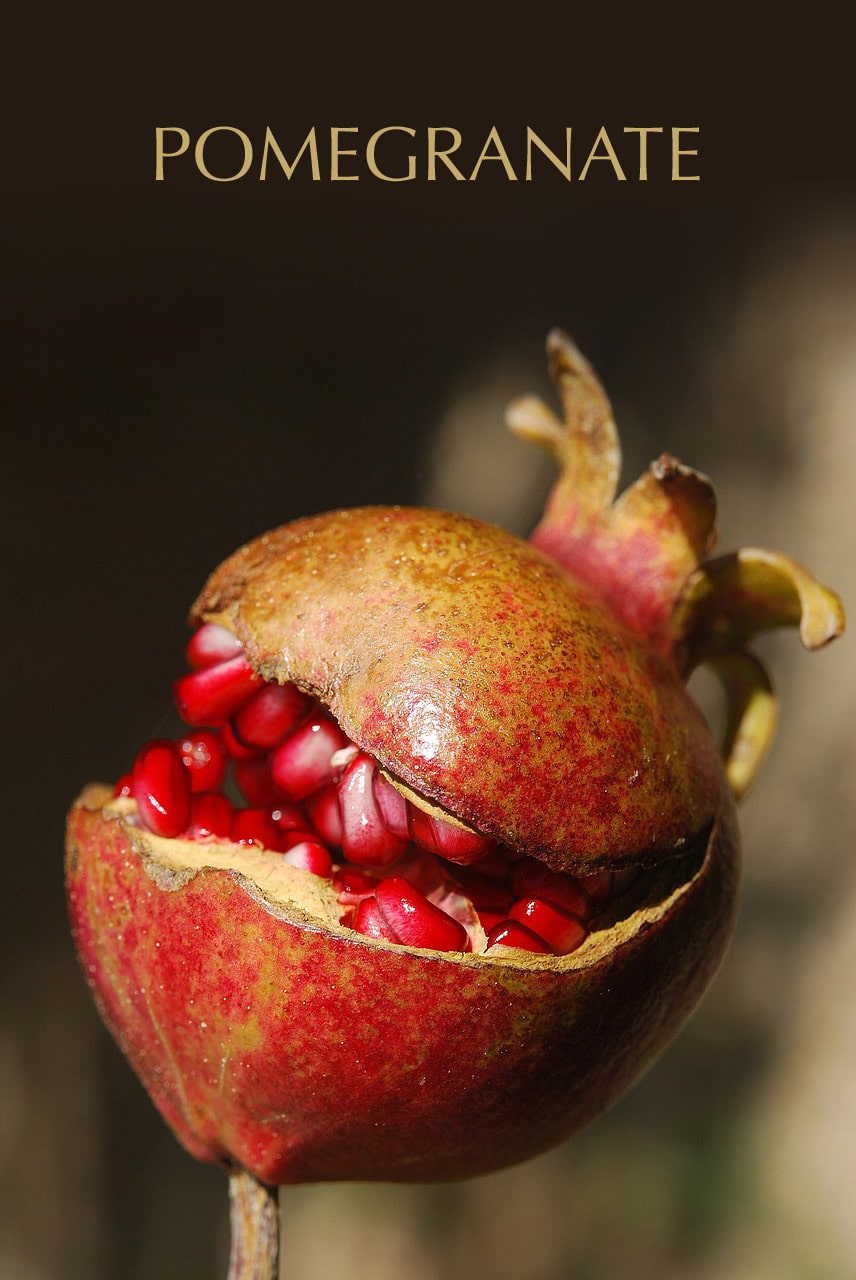 Food Fact Friday – Pomegranate are probably my most memorable fruit in my childhood. Yes I know, what an odd thing to say.  As a child living in France, I can still remember this toy it seemed, of pulling and peeling for a tiny burst of sweetness to eat. Then you had it all over you and now it was bath time. How funny that cultures are so different from one another. I don't think this is common in the USA and have meet people that don't even know what they are. Now with Pom Wonderful becoming so poplar over the last 5 years, it is more mainstream but not the fruit itself. Jeffrey had his first pomegranate with me so you know he never got one of his own as a child to eat.
What is so fascinating to me is that we are so quick to take children to McDonald's or buy them a hotdog but not let them explore new foods to make them healthy. As messy as the pomegranate can be, the nutrient value is truly God gift to humans. It is considered a biblical food and is mentioned in the bible. The pomegranate being one of the prices fruit. Which to my surprise, the bible has a who section on what to eat to stay healthy but they never mention that in church.
"For the Lord your God is bringing you into a good land, a land of brooks of water, of fountains and springs, flowing forth in valleys and hills; a land of wheat and barley, of vines and fig trees and pomegranates, a land of olive oil and honey. " – (Deuteronomy 8:7-8)
Nutrition Facts – One serving — 1/2 cup
72 calories
16.3 grams carbohydrates
1.5 grams protein
1 gram fat
3.5 grams fiber
11.9 grams sugar
14.3 micrograms vitamin K
8.9 milligrams vitamin C
33 micrograms folate
205 milligrams potassium
0.07 milligram vitamin B6
31 milligrams phosphorus
 8 Health Benefits
Anti-Inflammatory Effects
Helps Fight Cancer
Lower Blood Pressure
Help Fight Arthritis and Joint Pain
Lower Your Risk of Heart Disease
Fight Bacterial and Fungal Infections
Helpz Improve Memory
Natural Aphrodisiac
How to Peel a Pomegranate
So now that you know how healthy the Pomegranate can be for you, buy them while they are in season. They are all over the grocery store and have a Pomegranate for dessert.  Let me know what you think if you never had one,  would love to know how you like them.
Here are a few POMEGRANATE products that you may love!