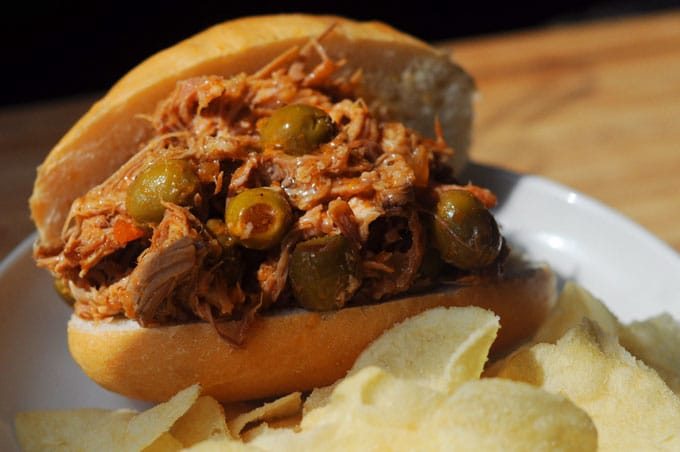 It doesn't get easier then this when it comes to cooking good food. I got this recipe years ago and have made it a many times. The thing that I have been surprised the most is how much kids like this and it is so flavorful.
Cuban Pulled Pork
1 pork shoulder ( I buy at least 5 pounds)
1 jar of Spanish Olives
1 jar of Goya Sofrita
1 jar of Goya Refrito
4 Garlic Cloves
Salt and Pepper
Chopped Cilantro
4 Limes
Cost: $24.00
Serves 10 people

All you have to do is put everything in the crock-pot and wait 4 to 6 hours and your done. Pull the pork apart and disregard the fat. Cut up some limes and squeeze on top with cilantro.
You can put it over rice or get some crusty bread and put the pork on top for pull pork sandwiches. I love this dish, its simple and everyone that I have served it to has enjoyed it.