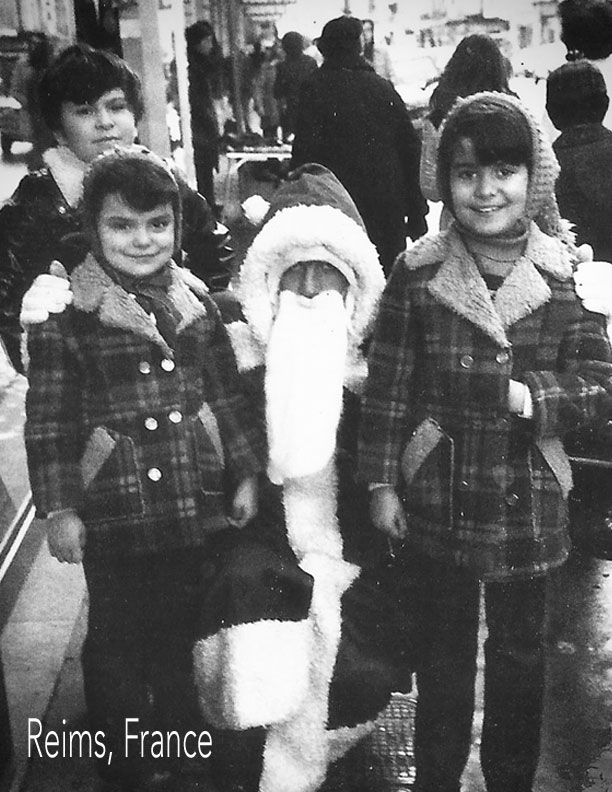 Christmas Card Season Has Arrived and we are ready to mail our cards out for the holidays. This year it is a special card because we were able to find our Santa visit as children. We decided on a flip card design to showcase our kid picture with our siblings.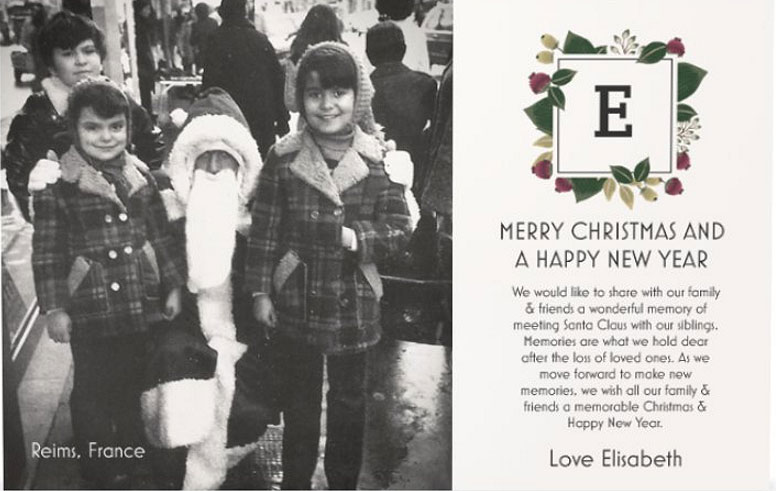 Every year I try to pick a theme that really made an impression on us and share it with friends and family. Unfortunately it was a difficult year with both of Jeff's parents sick and passing over the summer. As I was going through his boxes that his mom had left of photo albums for him, I found this picture of him and his brother.
Christmas Card Season Has Arrived
Who would of thought at this age that we would meet one day. I, living in Reims, France and Jeff, living in Kingston, NY. I didn't even know anything about Kingston until we meet. As children one cannot even imagine how life will change one day from the safe surroundings of our parents home.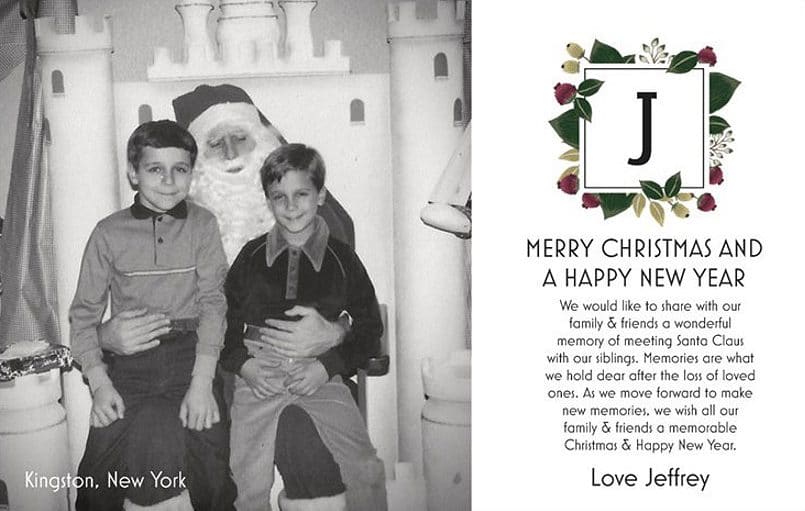 Now as an adult, I look back at these memories with a smile on my face. I cherish the time I had with my parents together. At times it is overwhelming the lose of a loved one but life doesn't stop so we keep going. As days become months and months become years, it gets tolerable. Yet there will be a smell or something that you see or even something someone says and the pain comes storming in like the first day they passed away.
I'm glad I found these pictures so I could share with my friends and family our cute little faces as kids. As you can see not much has changed expect the wrinkles. LOL We also don't have children so this was a way to send our baby pictures at Christmas time.
I  always get mine at VistaPrint. They are running a special for Cyber Week at 20% to 50% off until Dec 3. All you have to do is use the code CYBERWEEK. I have always been happy with the quality. Don't miss out on this deal and send away a wonderful Christmas card tradition.