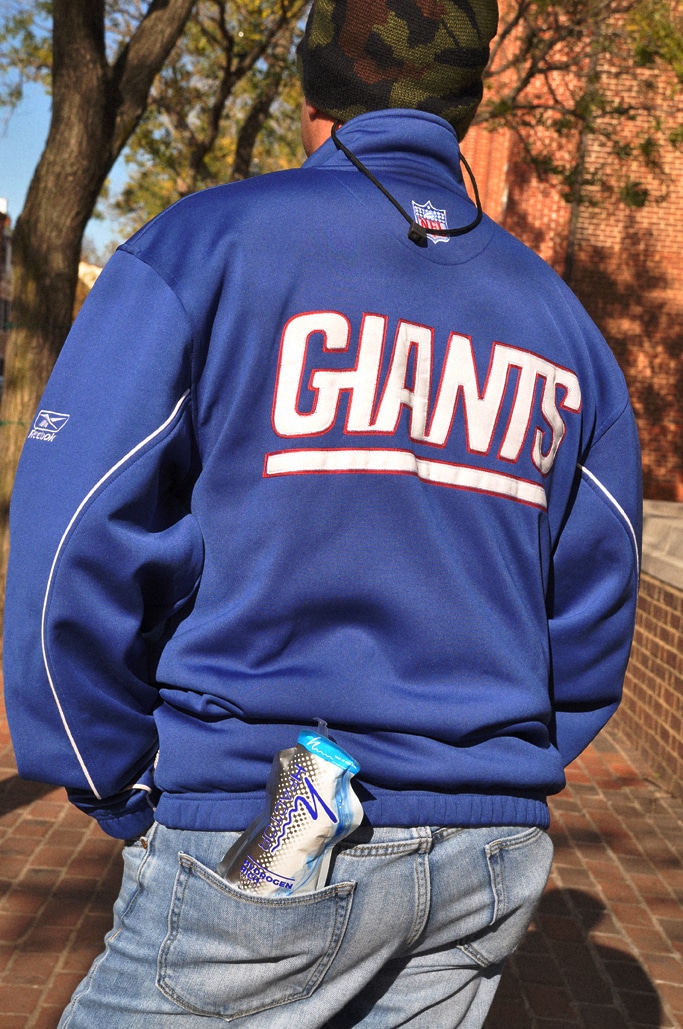 It's was a beautiful Sunday and football is on all day.  Jeff wanted to see the Cowboys and the Giants at the same time. The only way to do this is by going to a Sports Bar where two games are playing on two screens. So off we went for a walk to find a place and I brought my HFactor to watch the Giants Game.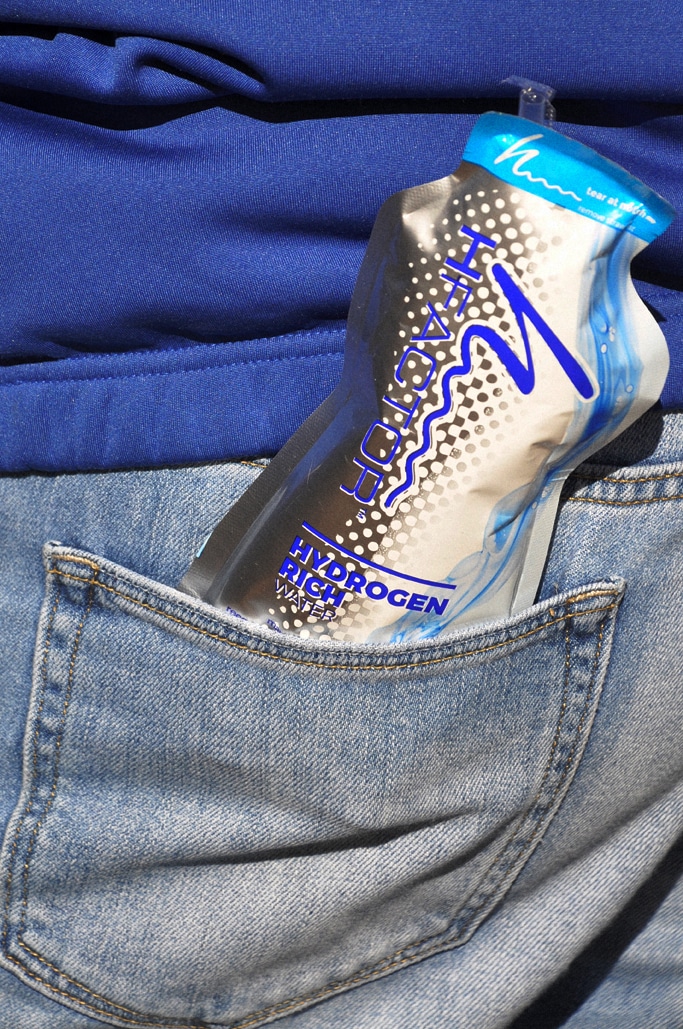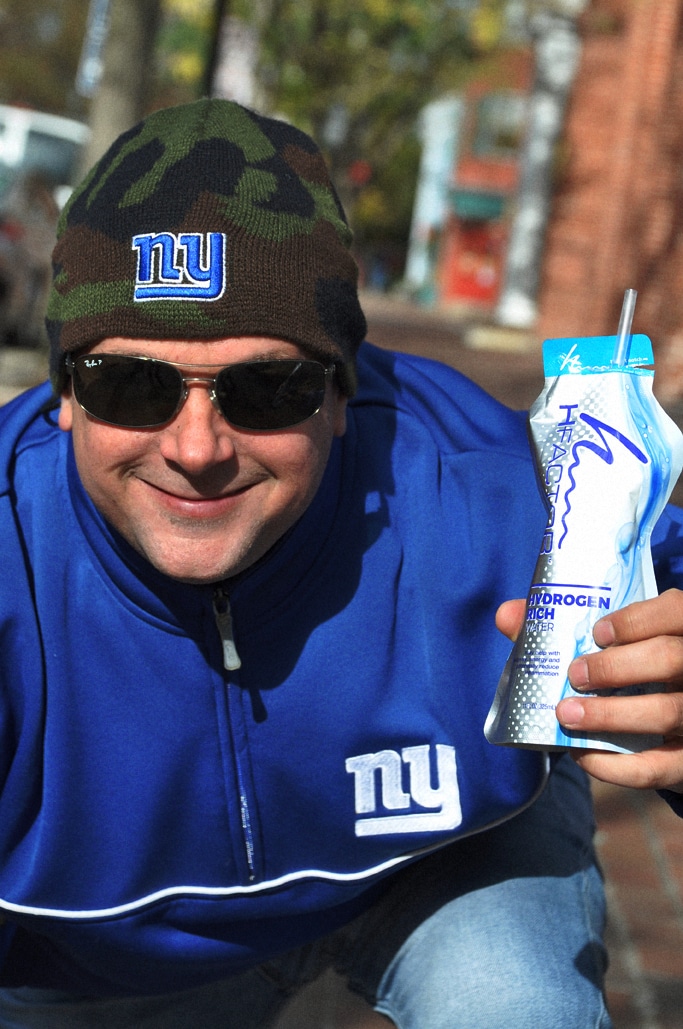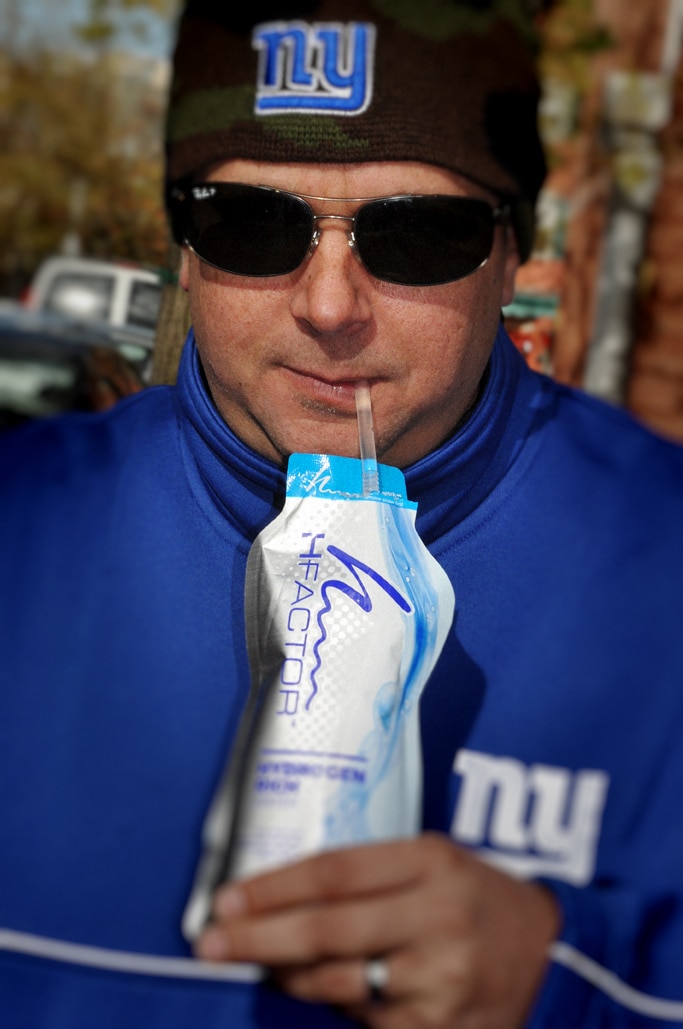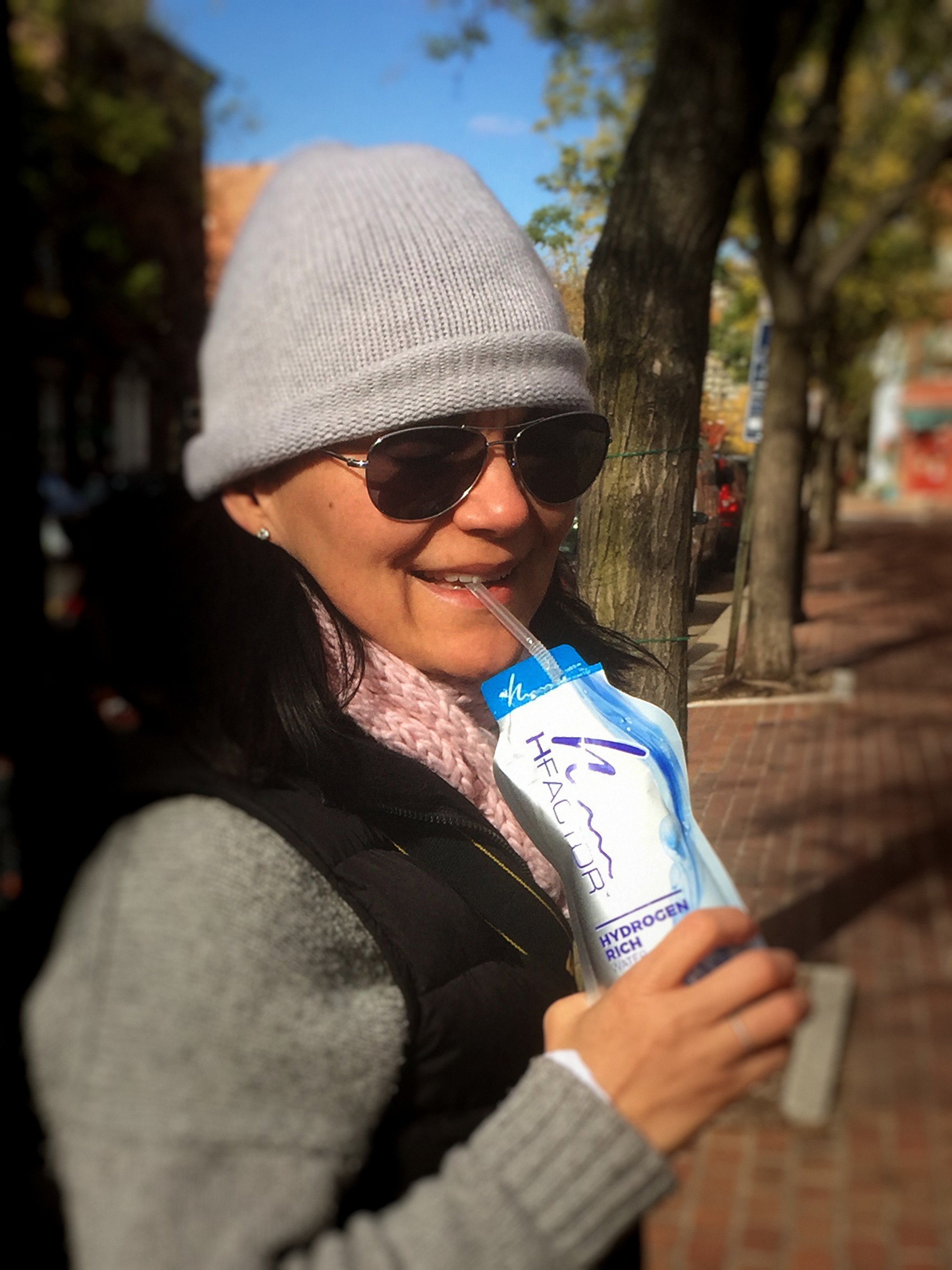 As we all know I am not a fan of football but Jeff loves the sports. Now, I just look at the history of the players and who the owners are and what ever history of the team I can find on my IPad. It makes it more enjoyable for me and Jeffrey finds it fascinating that I find such information. I act like an investigator report coming live from ABC news desk while watching football.
Brought My HFactor to watch the Giants Game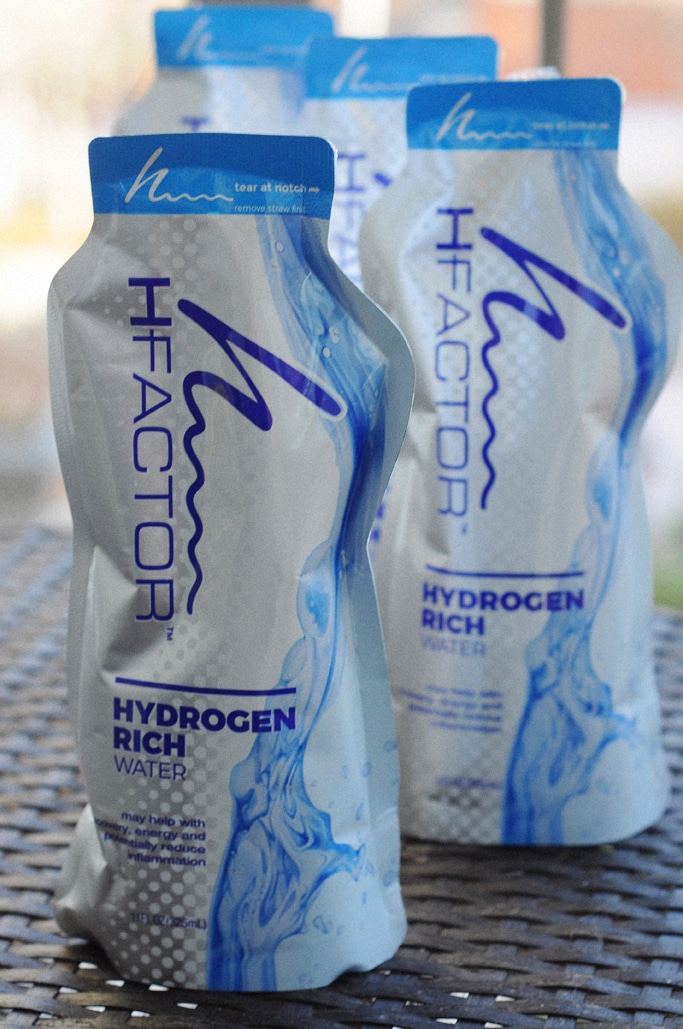 As we walked to the sports bar I packed my HFactor  in our backpacks to hydrate. During this time of year, its important to stay hydrated because of the dry air and the cold outside. When you suffer like me from chronic back pain, it's important to drink to stay hydrated. With HFactor I can do that all day. It fits in my pocket, easy to carry and most of all you can carry it on the go instead of those heavy plastic water bottles that are a liter problem in the world. You get more in a smaller package from HFactor water. It's a hydrogen-rich water full of antioxidants and packed in a aluminum water pouch, which makes it ergonomic and eco-friendly.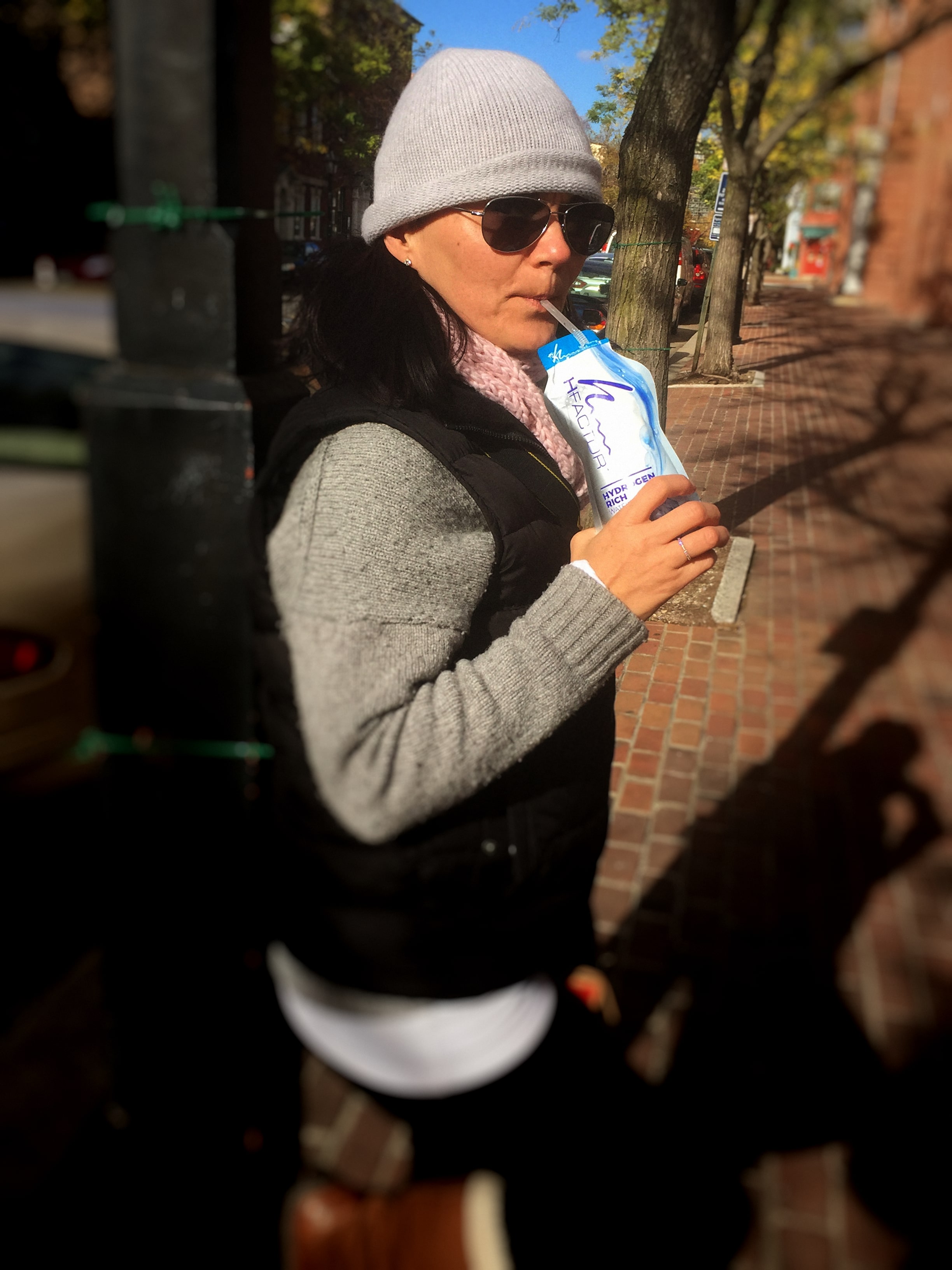 We finally got to the sports bar after a half hour walk in the wind which made it more like a workout. I heard everyone screaming for joy when we walked in, Jeff was smiling from ear to ear because both games were on the screens and Gaints had a touchdown. Ladies, its the little things that make them happy!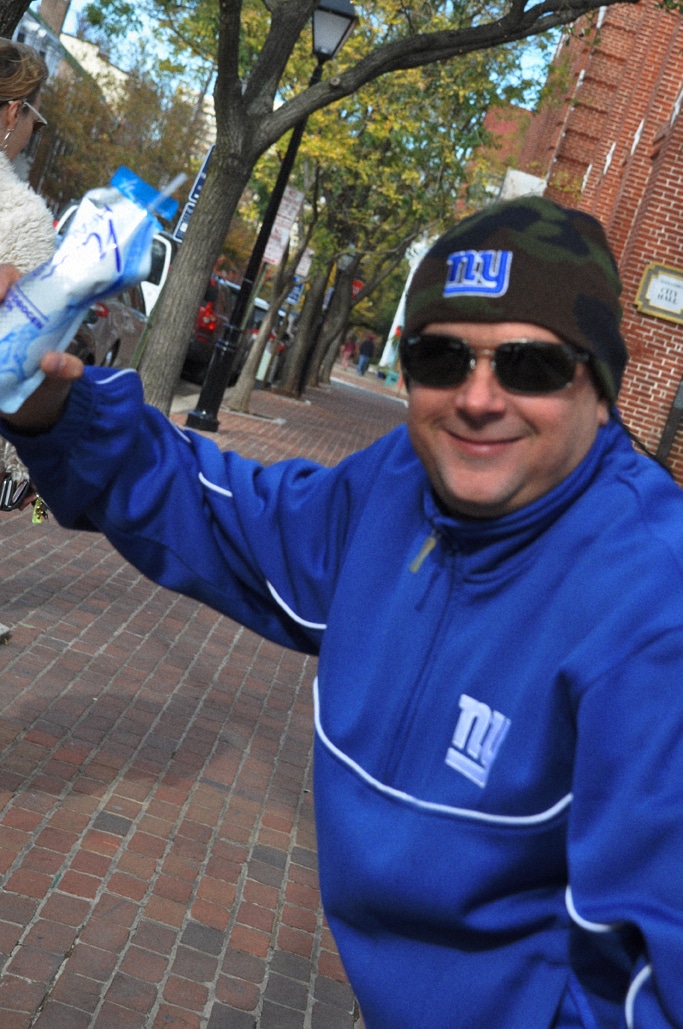 Thank you HFactor  for sponsoring water hydration for the day!