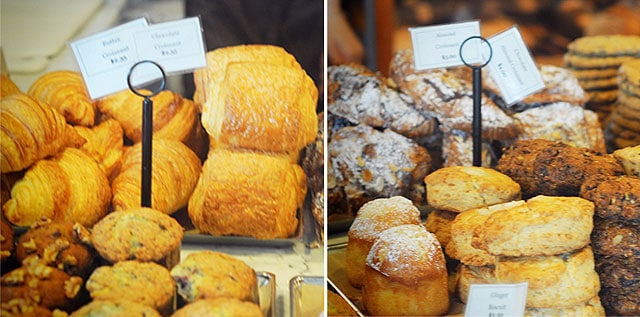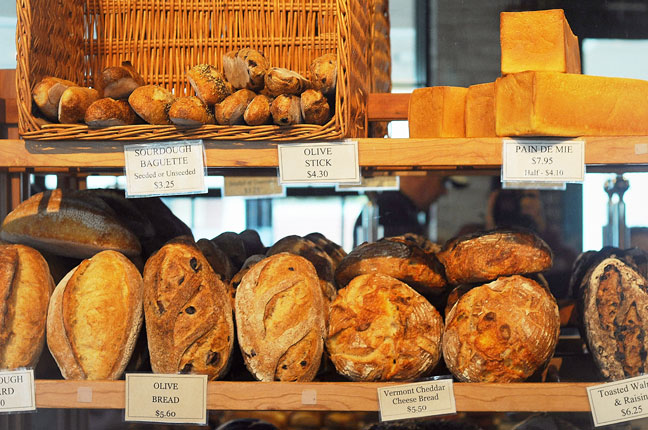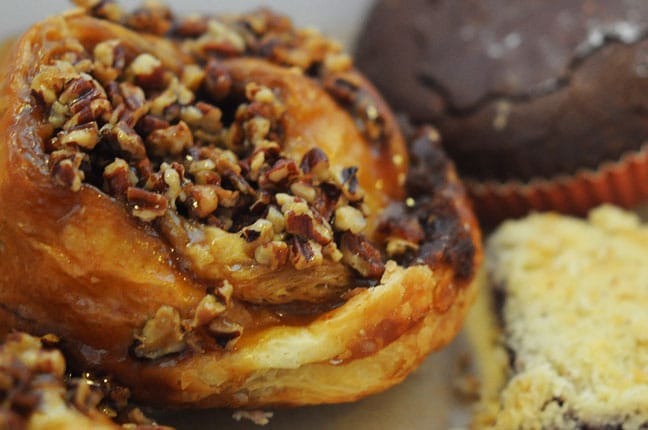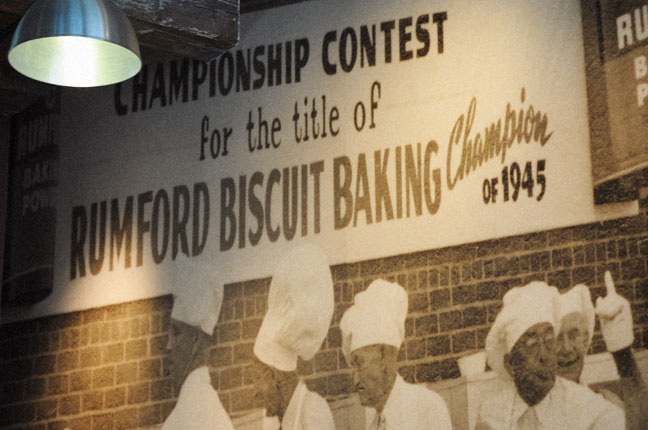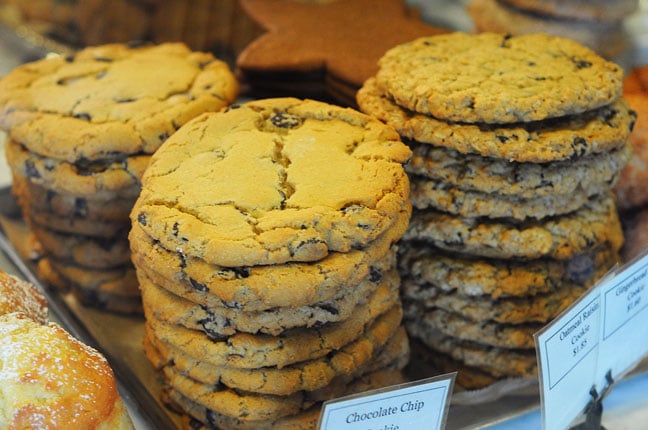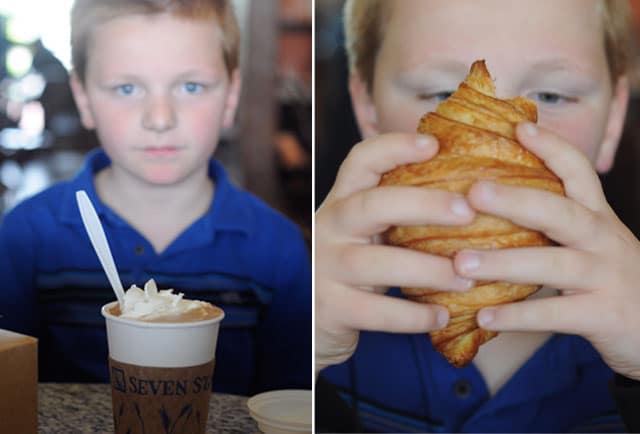 My father was a baker so fresh bread every morning was at home everyday. I consider myself a bread expert, yes a bread expert. There are few of us around but its from being around it most of my young life. We never bought any bread from the grocery store and slice bread from Wonder was considered taboo in my family. I always wondered how children in school had peanut butter and jelly sandwich and why we were never allowed to have them. It made me jealous back then.
I use to go to the bakery as a little girl and wait for the bread to rise and then poke my figure in the dough. After I would say to my father, "its ready to go in the oven now." I guess we were lucky to have been raised with no processed chemically treated bread.
Today bakery's are disappearing all around us but if your lucky I hope you find one as wonderful as Seven Star. How I love this place every time I step threw the door and smell fresh bread and pastries with the aroma of coffee. I get myself a loaf of olive bread $4.50, a sticky pecan bun $2.50 and a fresh cup of coffee with room for cream. My nephew gets the same thing every time  – a croissant $2.50 and hot chocolate with extra whip cream. It's a favorite stop every time I visit.
Do you have a favorite bakery? Why not make it 7 Star Bakery in  Rumford RI.
Seven Star Bakery
820 Hope Street, Providence | 342 Broadway, Providence | Rumford Center, 20 Newman Avenue, East Providence