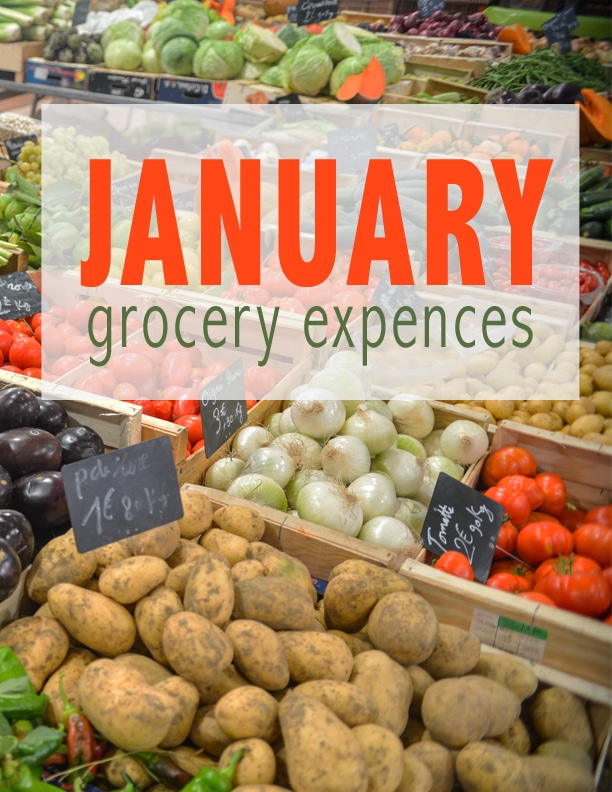 Grocery Expenses for January highlights my food expense from buying organic food at the market and our Saturday trips to  the farmers market. Keep in mind things maybe different in your area of the country due to shipping cost on food. I decided to do this to showcase that eating at home is always cheaper and that eating well does not mean expensive. I clipped no coupons for the month.
The number one rule I have for myself is eating seasonal will save me money when picking out produce. I also try to cook seasonal recipes and the winter soups did include a lot of different soups. Our meat product was very limited this month but not illuminated. I also made Gluten Free bread a few times instead of buying Gluten Free bread that can be very costly at the market.
I never miss a meal and I assure you my husband can snack all day which he does. During this month I also went out 4 times for dinner to our favorite local places. Keep in mind no liquor was purchased with these meals. We did not have any cocktails for the month of January and illuminated 80% of any sugar intake. I am proud to say that I lost 4 pounds this month!
What's was in Season for the Month of January
blood orange
cabbage
clams
forced rhubarb
horseradish
jerusalem artichoke
potatoes
onions
beets
carrots
turnips
sweet potatoes
pomegranate
clementines
winter Squash
kale
leeks
These items have been in my grocery cart many times over during this month. I also purchased a lot of beans of every kind to add to my soups. Which add great texture and protein to the soups.
Grocery Expenses
Groceries = $630.00 
WholeFoods – $277
Trader Joe – $200
Giants – $153
89 meals were consumed from the total of $630. That averages to $7 a day per person. That includes breakfast lunch and dinner with snacks. 90% of products were purchased organic.
Eating Out = $190.38
Here are some of my soup recipes to keep you warm during the winter. Eating out is always more expensive that is why we always make them a date night. What are your favorite grocery stores that you like to go to for your family meals? Drop me a line would love to hear from you!
Stay Tune for February Grocery Expenses at the end of the month!