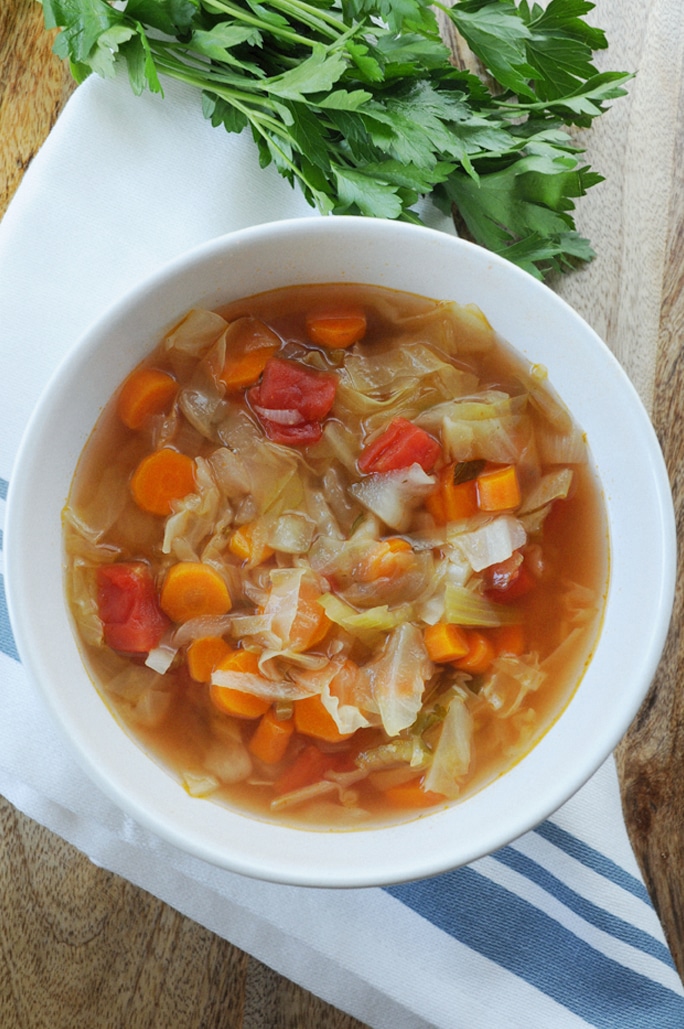 I decided to do the 7 Day Detox Cabbage Soup for the simple reason of my inflammation to my spine during the summer months. I've been to 4 doctors this month to see if I could get some relief because the humidity is making it difficult the last couple of months. Unfortunately there is nothing new and only drugs to take which are pretty strong and effect the organs and the brain especially. I am seeing a stem-cell specialist and will let you know how that goes.

 7 Day Detox Cabbage Soup

Here are some of the benefits to doing a cleanse:
a way to cleanse the digestive tract
providing an abundance of antioxidant and anti-inflammatory agents
Rids the Body of Any Excess Waste
Stronger Immune System
Helps with Weight Loss
Improved Skin
Anti-Aging Benefits
Prevent chronic disease
Clearer Thinking
7 Day Detox Cabbage Soup
Ingredients
1 cup Carrots
3 sticks Celery
2 cloves Garlic
1 Onion
1 Parsley, fresh
1 (14 oz) can Tomatoes
6 cups Chicken broth
Salt and Pepper
3 tbsp Olive oil
½ large cabbage, cored and coarsely chopped
Instructions
Cut the vegtables into bite sizes.
Saute the onions, carrots, celery and garlic into the pot with olive oil.
Pour the diced tomatoes in the pot and simmer for 10 minutes.
Pour 6 cups of water with 3 chicken bouillon bring to a boil.
Bring heat to a low and put cabbage in the pot.
Cook for about 45 minutes, Salt and pepper for taste and place parsley and basil in put for the last 10 minutes.
Source: